On Sunday 29th Nov 2015, Victoria Events attended the the Grande Events Winter Wonderland Wedding Fair at Pendley Manor Hotel.
The Pendley Manor Hotel is located in Tring, Hertfordshire, and the Grande Events wedding fair was well visited with over 100 brides confirmed. A large number of these brides which expressed a great interest in hiring a vintage bus for their wedding day; in particular most couples were asking for the iconic London Routemaster (see the Victoria Events bus gallery here). Its always great to talk face to face with clients, in order to fully understand the requirements for their wedding. We can cater for any needs, whether the requirement is a bridal bus, special shuttle service or a tour of local area (whether its London, Buckinghamshire, Hertfordshire, Surrey, Berkshire, Oxfordshire, Bedfordshire etc).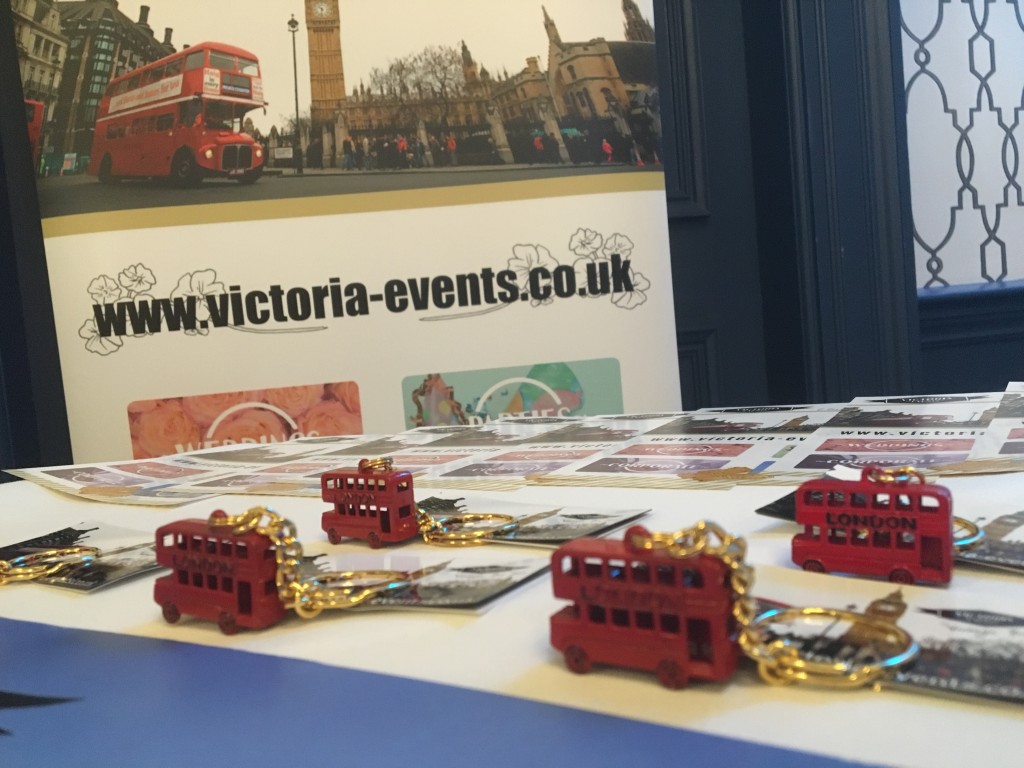 There were also some great wedding suppliers at the event. The first supplier in our spotlight is Candy Creations of Buckinghamshire, although as Penni Morris (Owner & Chief Creator) points out, the company operates far wider a field then just Buckinghamshire. Penni provides bespoke and personalised candy displays based on the theme of your wedding (chocolates, sweets or anything you can think of for a sweet tooth). The business oozes professionalism, which is clearly inherited from Penni's corporate background. Penni also tells me she has chocolate fountains, Popcorn machines & Candy Floss machines for those looking for something a little bit different.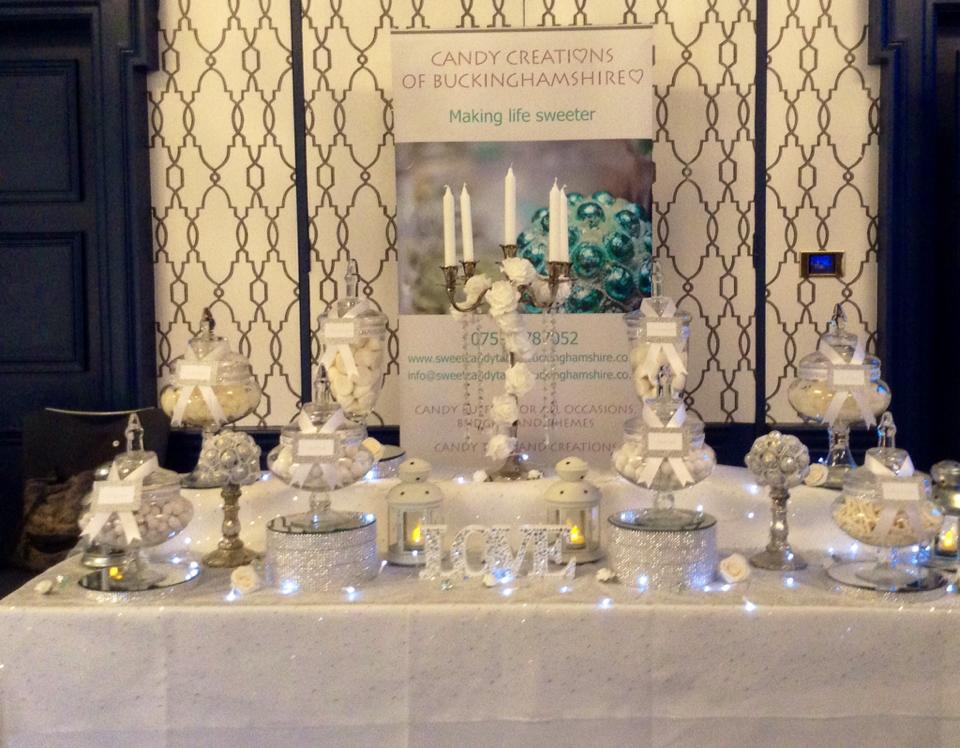 Second in our suppliers spotlight is At Your Wish; a bespoke cake bakery run by Claire Festa. Claire is an artist/painter by trade who developed a taste for cake baking. With her delicious and vibrant cakes on display, Claire was the life of the fair once everyone knew there were tasty free samples available!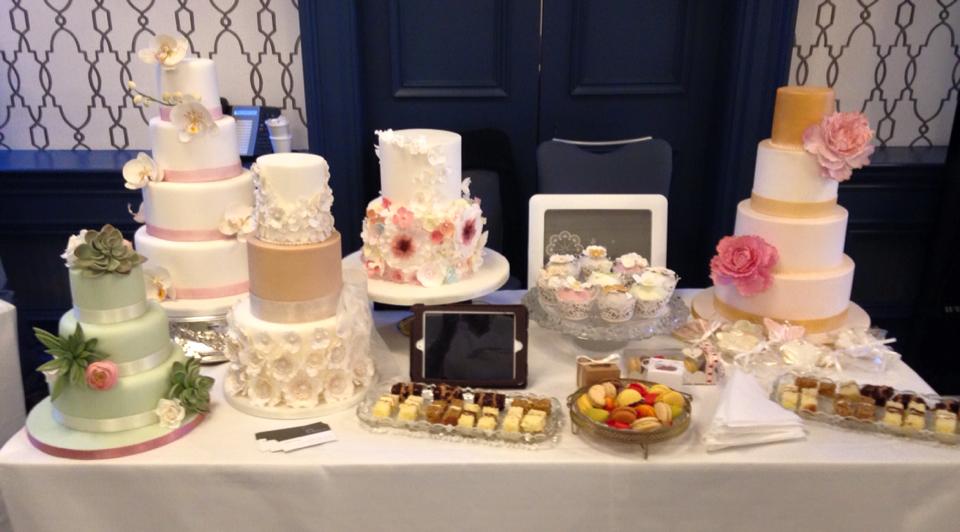 The third and final supplier in our spotlight is Bespoke Light Up Letters, a bright and beautiful way to send a message to all your guests at a reception. Bespoke Light Up Letters provide unique light signage of all shapes and sizes to set the mood for any wedding. The signs are all home made by the family owned signage business, ensuring a high level of quality and guaranteeing expertise.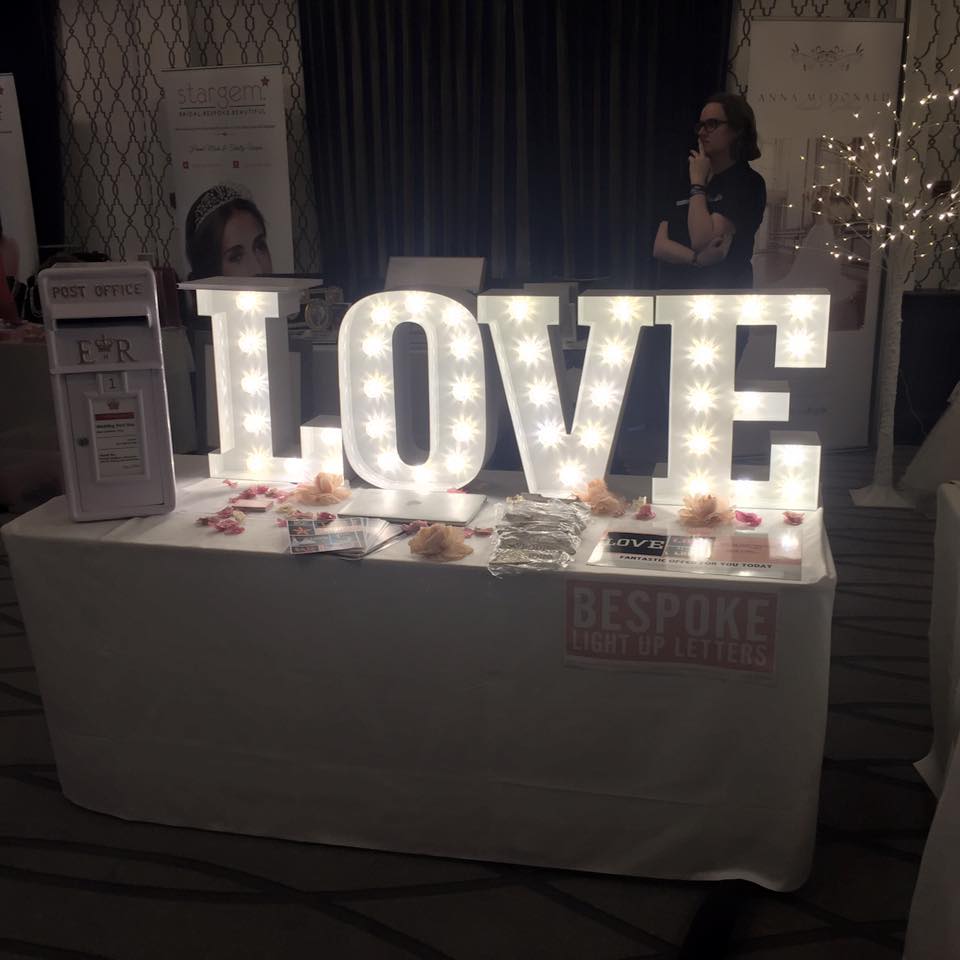 And of course a big thank you to Grande Events for organising the event! Victoria Events are looking forward to the next one! Any brides that attended the event who are looking for more info on our vintage bus hire services for weddings, please click here. You can also request a quote here!